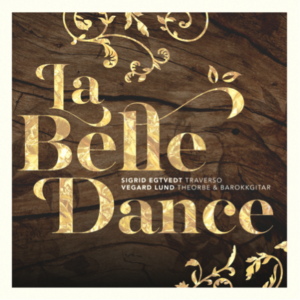 CD release: La Belle Dance
AM/Agnas Musikproduktioner AB
Distribution by Naxos Sweden AB
AM028 La Belle Dance
Sigrid Egtvedt, traverso
Vegard Lund, lute
Indulge in an hour of catchy dances and music for reflection and meditation in the company of three of Louis XIV favourite composers. Traversoplayer Sigrid Egtvedt and lutenist Vegard Lund are among Scandinavia's most prominent performers in the field of early music and give the listener a journey into the French baroque sound world, performed on historical instruments.
Louis XIV gave birth to a cultural and musical heritage that still fascinates people all over the world. Parts of later music story would be unthinkable without all the artistic creativity that unfolded under the so-called Sun king. This recording has focused on three composers, all associated with Louis XIV and Versailles: Robert de Visée (1650-1732?), Jacques-Martin Hotteterre (with the nickname Le Romain; 1674 -1763) and François Couperin (with the nickname "Le Grand";1668-1733).
Elizabeth Svarstad (baroque dance) is also a member of the ensemble La Belle Dance (est. 2006). Our baroque dance performance is available for schools, music festivals and other concert venues.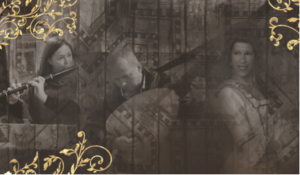 Agnas Musikproduktioner AB:
www.agnas.se
info@agnas.se